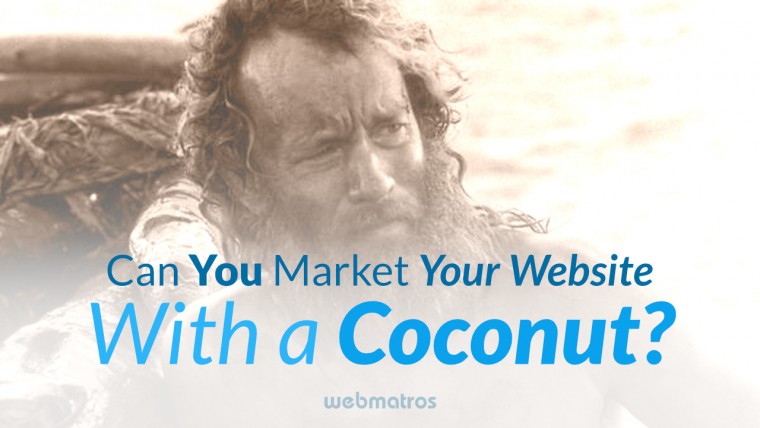 When I migrated my membership website from a self-hosted WordPress + WooCommerce concoction to the Rainmaker content marketing platform, I desperately wanted to escape the "plugin-updates-always-breaking-something" conundrum. Happily, I can declare that my switch to Rainmaker absolutely got rid of my frustrations. So far so good great!
Secretly, I also had another, additional hope: to rely 100% on what the Rainmaker Platform has to offer, accept eventual limitations and commit myself 100% to do digital marketing the Copyblogger / Rainmaker way: go all-in on content marketing.
All in the pursuit of digital marketing simplicity.
It's been almost a year now, since I switched… How did I fare?
The Lure of Content Marketing Tools
Honestly… The world of content marketing tools (toys?) is… ehm… a temptuous place, full of seductive, new toys tools. As their hero-headed sales page ensembles praisingly, promisingly sing in unison: grow your business – faster and easier – than ever before.
Who in their right mind doesn't want that?
We're all victims of temptation, right? The evil temptation of… temptuos… miraculous new content marketing tools. Always out there, lurking – urging us to "create a free account" or "start a free trial – no credit card needed" – and on a more subconscious level: not miss out – not get left behind. No one wants to get left behind!
You get the idea. We don't wanna get left behind. If our neighbor has something shiny – potentially an "unfair advantage": we want it too… right? Equally, if our competitor has marketing tools X, Y and Z in his or her arsenal: we better be using it too… right?
Wrong!
To make matters even worse, digital marketing blogs often do their best to trigger our fears (of inadequacy):
There's always one more marketing tool, tactic or technique you just gotta try/use/do… right?
Your doctor likely has a latin diagnostic label for it. My money's on "frivolius marketicus toolitis ad infinitum" – Common street name: shiny object syndrome.
It's a mindless fascination with marketing tools. Akin to relationship commitment-phobia: there's always another, possibly better "date" in the pipeline.
What it all boils down to…
Practically speaking, instead of using Rainmaker's built-in (admittedly rudimentary) Social Scheduler, I've used Buffer and before that: Hootsuite. Also looked at Edgar, tried Sendible and used Nimble. Time better spent actively sharing my content.
Instead of using Rainmaker's built-in social sharing buttons, I've fooled around with both AddThis and ShareThis, before "settling" on Flare Pro by Filament – then finally reverting to Rainmaker's own social sharing buttons – my first step towards essentialist marketing! Woohah! One down, 299 tools more to go:)
Instead of using Rainmaker's built-in, perfectly fine Editorial Calendar (based on the legendary Editorial Calendar WordPress plugin) … I've used… well… no editorial calendar at all, resulting in much less content getting published. Note to self: content marketing needs content Oliver!
And instead of just using Rainmaker's simple, yet powerful and efficient market/keyword research tools (formerly available as the fine WordPress plugin Scribe – reviewed here): I've used an elaborate combo including – but not limited to: HitTail, Keywordini, Keyword Tool, BuzzSumo, Alexa, Moz Analytics and Raven Tools, plus SEO Book's various tools to mangle – and Google Sheets to manage – them all. Phew…
Phew indeed.
Content marketing simplicity? Nope.
Effective content marketing? No, not at all. Shamefully so. Regretfully so.
I ain't no digital marketing specialist, I tell ya that.
But I wanna be a righteous Rainmaker! (stampin' feet like a 4-year-old) I want NEED marketing simplicity!
Marketing Overwhelm Leads to Marketing Underwhelm
When I'm overwhelmed and stretched too thin, having too many things to do, it always leads to way less getting done.
The typical, quite sad flow (or lack thereof) goes like this:
Situation: you have too many choices. Too many tools, tactics and techniques to juggle.
Decision-fatigue sets in and analysis paralysis takes over.
You default to routine actions. The power of habit is strong.
Your results stay the same – because you're repeating the same old ineffective routines and habits.
That new marketing tool/service you signed up for last week won't do you much good, if you end up only dabbling with it, never investing the needed effort to fully utilize it, in a focused, dedicated manner.
Yet, effort means time and energy. Both are scarce resources in the life of any busy entrepreneur, solopreneur, micropreneur, service professional… You know: us, the rest of us. The Fortune 5 million. Us who don't have "a workforce" – let alone a small task force. We're just "me, myself and I" with perhaps a freelancer or two, or a wife/husband or business partner. That really makes our time and energy resources precious.
I believe many of us suffer from from marketing overwhelm. How about you?
Me? I'm fed up with it, and have decided it's time for a change! A positive and meaningful change. But how?
Can You Market More – by Doing Less?
Imagine how great it could be, to focus your digital marketing efforts to just one simple marketing strategy and just a few, carefully chosen tactics! Consciously limiting yourself to focus on just a few, key marketing channels, fully nurtured. No more being active and engaged 24/7/365 across every social media network out there.
It's time to get focused!
Great marketing is focused marketing! Better to do a few activities really well – and consistently. Do what fits YOUR inherent talents, strengths and favorite modalities.
After all, while writing this, the header on the Rainmaker Platform website says "THE COMPLETE WEBSITE SOLUTION FOR SMARTER DIGITAL MARKETING AND SALES" so it should be possible… Right?
Yeah yeah, I know… good ol' Brian Clark ain't sittin' on some fluffy, pulsating server cloud in the sky (would be kinda weird, I guess…) with a long white beard, thundering: "Thou shalt have no other content marketing platform before my Rainmaker Platform!" No no no, I know full well that I'm free to supplement Rainmaker's content marketing tools with… whatever fancy tool that I… ehm… fancy.
That's the whole problem!
I'm leaning more and more towards the conclusion that I *do not* need any more fancy marketing tools. Nah, rather: I need to go to work! Create content. Focus on that, not on implementing yet another must-have, crazy-cool tool. Fancy as it may be.
Anyway… I'm not exactly sure how… Or whether this is just a symptom of overwhelm?
How do YOU approach YOUR marketing? I'd love to know! Do you market via multiple channels, concurrently? Many even? Or just a few? One? Are you successful with it? Please help and do share your experiences in the comments section below!