After being delayed for a few days due to technical challenges regarding the coincidental release of WordPress 3.4, Headway Themes, makers of the Headway theme (you'd never guessed that would ya?) just launched their fancy new, long awaited aaaaand much anticipated: Extend marketplace.
The idea is to sell Blocks (Headway extensions) as well as Headway child themes.
So how is the new marketplace?
There's currently only three child themes and four extensions for sale right now, but I'm sure more stuff will come in the nearby future. I must say I'm not very impressed with the design of the three themes. Had I been in charge of Headway Themes, I would have hired a famous hotshot web designer to do the job. That would create some hype, respect and interest in the WordPress theme community. WooThemes did that as an industry pioneer when they started up. I remember being amazed by the possibility of having a beautiful Elliot Jay Stocks designed theme to mess around with.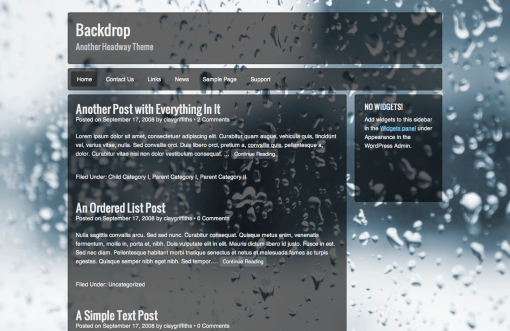 What is Headway anyway?
The Headway theme is a so called theme framework, which basically means a super flexible theme that's visually bare-bones so that you can easily customize it yourself, to achieve a fully unique website design.
I personally much much prefer to work with a real theme framework like Headway opposed to cookie-cutter premium themes like WooThemes. To each his own though. It also depends on your skills: Theme frameworks require that you know your way around HTML, CSS and maybe even a little touch of PHP. WooThemes on the other hand, are generally delicious and ready for instant consumption by anyone hungry for nice theme;-)