Update on April 2, 2019:
Redirected links to the Headway fork "Blox" to this post instead, as the project seems abandonware. My alternative recommendations below still hold true!
Update on February 13, 2018:
As a Headway Themes alternative, I still recommend Beaver Builder (as mentioned below). However, while writing my review of Thrive Architect, I felt a strong power and granularity of control in Thrive Architect that brings that page builder very close to "the Headway experience". In the Thrive Architect review I also compare it vs Elementor and Beaver Builder, as well provide perspective on its resemblance to Headway. Enjoy reading the review!
Update on June 21, 2017:
The latest Headway 3 theme release was on October 13th, 2016, and Headway 4 still hasn't been updated since May 4th, 2016. For that reason, I'm redirecting all Headway-links to this post. This is to prevent your risk of buying an abandoned theme.
My current and 100% heartwarm recommendation for a great Headway Themes alternative, is still Beaver Builder. With its recent addition of Beaver Themer, it's a great Headway theme alternative: lots of power and flexibility – with a user-friendly UI that puts Headway to shame.
Update on November 24, 2016:
Coincidentally, it's now exactly 3 months since I wrote the previous update. Everything I wrote is still relevant, and sadly even more so: I just replied to a comment on the post and checked up on the latest Headway 4.0 development. Shockingly, the latest version of Headway 4 – is Headway 4.0.7 – from May 2016. That says it all.
For that reason, I still can't recommend Headway, despite its unique attributes and my (previous) long-time support of (and love for) it. In case you're looking for a Headway alternative, I recommend Beaver Builder (the Pro plan with their theme) as your #1 choice. It's not as flexible and powerful as Headway, but a lot easier to work with, and gets you there, faster.
Update on August 24, 2016:
When I originally published this review almost 2 months ago, I had a bitter taste writing it, and a sour taste publishing it. I knew it was "ranty" in its tone, and as a long-time outspoken Headway fan, Headway web designer, and Headway online course producer; I didn't want to publish a ranty review, sour and bittersweet in taste.
Alas, I had to tell it like it is. So I did.
So… why this update then? Well… After my review was published, I became increasingly aware of many Headway users dissatisfaction with Headway 4.0. What I had felt was a sour review, was in fact perhaps the most glorious review Headway 4.0 could have ever hoped for.
Anyway, I had written how I felt about Headway 4.0, and didn't think more about it. For a short while… 'cause those frustrated user reports kept coming. I couldn't ignore all the frustration surrounding Headway 4.0.
Now, almost 2 months since my review was published, and almost 4 months (!) since Headway 4.0 was released: not much has happened. That's the problem: issues are still present. What's even more troublesome: communication from Headway Themes has been… lacking… to say the least. Users reporting no replies from support, the official Headway Themes community forums are full to the brim with angry, frustrated customers (!) who voice their concerns over the lack of frequent, drastically improved updates, lacking communication / vital signs from the Headway Themes team, who seems to more or less have abandoned Headway.
For those reasons, I can't leave my review in its original state. I can't recommend Headway, not even wrapped in a long rant, as long as the state of affairs with Headway Themes and Headway 4.0 is so… flaky.
What brought me back to the keyboard, was an email from an understandably upset, concerned Headway customer:
Subject: Can you help

Hi Oliver

Hope you are well.

I am not sure if you can help using your influence and experience of Headwaythemes and your interview with Grant – https://www.webmatros.com/interview-grant-griffiths-headway-themes

Headwaythemes have gone dead silence on those of us who are their customer and if you google HT, you will notice the frustration of customers needless to say on HT forum.

Will be kind enough to leverage your connection with Grant to let us know exactly what's happening with our much loved HT.

Thank you and hope to hear from you.

Toni
As I began formulating my reply, it turned into a lengthy reply that I simply had to get off my chest – so I decided to expand upon it, and share it with you as well:
Hi Toni

I've given up on Headway Themes for exactly the same reasons as those you're mentioning. Their lacking communication is such a huge disappointment to many people. During the last year and a half, I've occasionally asked Grant (via private messaging) for his view on the strong competition from Beaver Builder, Divi, etc – basically I was looking for signs of *leadership* on his part, as my own business relied on Headway (as the foundation of my giant Headway Hero online course). The replies (which I won't share here, respecting the private nature of the conversations) have been so utterly clueless and hopelessly apathetic, that I, after the 2nd or 3rd attempt: gave up on them.

Leadership is the most important factor, when it comes to… well… leading… a company – leading the company to leadership within its niche in the marketplace.

Allow me to temporarily enter "guesstimation" mode:
Headway Themes are caught up in their pride – stuck in the past, not maneuvering swiftly enough to keep up with (let alone beat) the competition. That has likely had a serious impact on their bottom line, which has made them take desperate measures, like bringing back a variant of their previous (kinda old school) website design. Why? Quite likely because they blamed lacking sales on the redesign they had done last year, with copywriting done by Chris Lema, etc. Such knee-jerk reaction displays exactly the attitude that is bringing them down: a lacking ability (or willingness) to assess their competitive challenges, internal processes and development practices honestly and with an open mind. It's as if they (as in: Grant) always knows best. Knows better than the market – which of course is wrong. Dead-wrong.

So their sales are down, and instead of fighting – they're losing steam. Dwindling sales leads to dwindling resources. Cash flow is king in any business, and when there is none; there's no king. No business to take care of. It takes care of itself: it closes its doors, when cash runs out.

Another sign of a business desperate for cash, was that they left their 40% off launch coupon code live on their site, until very recently. A business that runs a 40% off promotion like that – for months – signals a very desperate business. I can almost hear the screams: "Leave that coupon code in place! It almost takes our sales back to the levels they used to be at in the good ol' days! Without it, our sales go stale!"

That's not too different from super markets and other brick-n-mortar shops "getting rid of old inventory" – aka "selling the unsellable" for laughably low prices, sometimes even below the price the shop has itself paid for it. The problem, if it's your only product (as in the case of Headway): it's like peeing in your pants to keep warm (sorry for that example – I think it's such a gross expression – yet I couldn't think of a better one). While sales may increase, margins/profits are low, leaving little to work with, after expenses have been paid. Catch 22, motherfucker.

Anyway… The above are just that: my guesses. None of us outside the company knows anything about the state of affairs within Headway Themes as an operation.

In my opinion, Headway 4 was a dumb idea: another rewrite of WAY too much code, which would, inevitably, introduce new bugs, and alienate their small (hence fragile) ecosystem of third-party plugin and template developers, since these will have more work put (involuntarily) on their shoulders, due to all those changes.

What Headway Themes *should* have done, IMO, was to focus their marketing on graphic designers who've turned web designers. Really explain Headway's immense benefits in this area. Marketed Headway as the *professional* choice among designer-friendly WordPress theme frameworks. They could raise the price – slightly or significantly – for healthier profits, and STOP marketing Headway as a drag'n'drop happy-go-lucky easy-to-use WordPress theme for average Joe the Plumber and Katie the Soccer-mom Turned Internet Marketer crowd.

Headway is NOT easy to use. It can't be, with all that powerful flexibility under its complex hood. Instead of spending a year on Headway 4, they should have spent a year refining Headway 3.x – making it ultra stable and practically bug-free. Headway has been super-useful to me and many other users, but I think most of us will agree that it's never been a bug-free experience. There's always been those pesky quirks here and there. Professionals in particular, need tools that always work reliably.

Of course, I have also written my above take on Headway's positioning and market differentiation, at least once, to Headway Themes / Grant. Maybe even twice, not sure. I won't say it has fallen on deaf ears, and admittedly I am no digital marketing genius, but Headway is to this day still marketed (mindlessly IMO) to "business owners, designers, freelancers, and hobbyists" and touted as "The Original Drag and Drop WordPress Layout Builder" (Who cares? This isn't Levi's jeans we're selling. We're in a world of crazy-rapid innovation) and "WordPress Site Design Made Easy Since 2009" (again: 2009… who cares? We're in 2016) …

As written above, Headway is not, and can't ever be, an easy drag'n'drop tool. It's far too powerful (and hence complex) and its power is its absolute strongest and unique selling point. What more could they ask for? The USP is obvious! Why bury that huge opportunity in weak, industry-typical, me-too "yada yada, easy-to-use, real drag'n'drop" fluff? Totally beyond my comprehension. No surprise: their marketing strategy has not worked: the numbers speak for themselves. And if we dare add Divi, it's obvious who's king of the hill. It's equally obvious that Headway is at risk of fading into oblivion. It saddens me to say (and see) that.

I'm sorry I can't be of more help. I share your concerns and sentiments 100%!

Oliver
Below you'll find my original review, as it was published on June 27th, 2016. It's still valid, if you add the above mentioned factors in your decision-making. If you need a flexible, designer-friendly WordPress theme, I sadly and regrettably can't recommend Headway at this time, until they've gotten their act together and Headway 4.0 stable. Hence I recommend Beaver Builder as a great alternative: it's well-supported, powerful, and enjoys astonishing worldwide popularity and momentum.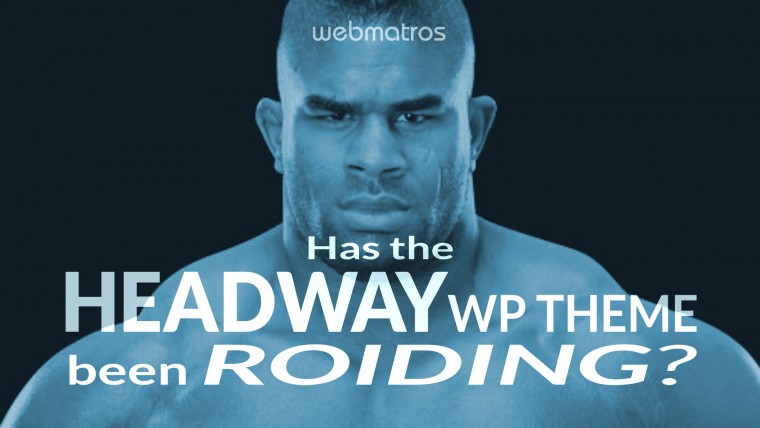 The infamous, powerful (and fiercely flexible) Headway theme – one of the world's best WordPress themes when it comes to drag & drop web design, recently got released in a brand-new version 4.0.
As creator of the popular Headway Hero online course, I've been eagerly awaiting the Headway 4.0 release for close to a year now (or more? I've lost count of the months that has passed since Headway Themes began teasing Headway 4.0)… Had Headway gotten better or worse? More – or less – powerful? Does 4.0 solve some (or all) of the challenges that Headway has been facing?
Read on, for the WebMatros take on that story!
Oh, by the way! If you're unfamiliar with what makes the Headway theme such a valuable web design tool – you're welcome to check out my previous Headway theme review – an come back to this review for the low-down on Headway 4.0! But yeah, you can start here, reading this one first as well. Up to you my friend:)
Upgrading from Headway 3.8.8 to Headway 4.0.6
Back in 2011 (boy, how time flies…) when Headway Themes released Headway 3.0 – many users were disappointed and dissatisfied that there wasn't an easy, straightforward upgrade-path from Headway 2.x websites to Headway 3.0.
Personally I didn't care much. I adopted Headway as my preferred WordPress Theme of Choice™ from version 3.0 onwards.
In defense of Headway Themes' 3.0 launch, it has to be said that Headway 3.0 was a total rewrite – it had nothing in common with Headway 2, so a straight, automatic upgrade was quite unfeasible.
Regardless, it's my impression that Clay and Grant Griffiths (yup, Headway Themes is a family-business) and the rest of the Headway Themes team learned their lesson back then in 2011. Headway 4.0 was intended to be a smooth, easy upgrade from Headway 3.0, thankfully.
I've seen a few Headway theme users express having had problems upgrading from 3.x to 4.0. For me, the upgrade was smooth as butter and without any problems. Woohah! Perhaps it's due to my decision to wait a few weeks until eventual kinks and bugs had been ironed out, discovered and fixed.
So I didn't just grab version 4.0.0 right away, upon its release. As a good boy, a true Martin Prince character, I waited until Headway 4.0.6.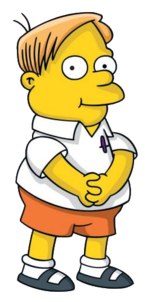 Headway 4.0 – a major overhaul of the Grid / Layout Editor.
Headway's strongest selling point, is its grid-based Visual Editor: a one-of-a-kind wunderkind within the otherwise crowded world of WordPress themes.
Some may counter me here, saying: "Bah, lil' Olli-Bolli Boy! Surely, lots of the world's best WordPress themes are based on grids?!"
True. Many WordPress themes are indeed based on grids. Technically. Foundationally. Behind the scenes. But that's not the same as exposing you the web designer to those grids – letting YOU design YOUR website – on a graphical grid.
This lets you design websites the way a real, old school, professional graphic designer would approach f.e. a print design job; be it a magazine cover, magazine article layout, brochure, business card, etc.
How cool's that??
Very cool. And it's not merely cool usability-wise. It's cool DESIGN-wise.
You see, grids make you a better designer.
How? By aligning layout elements properly on the page, creating order and harmony.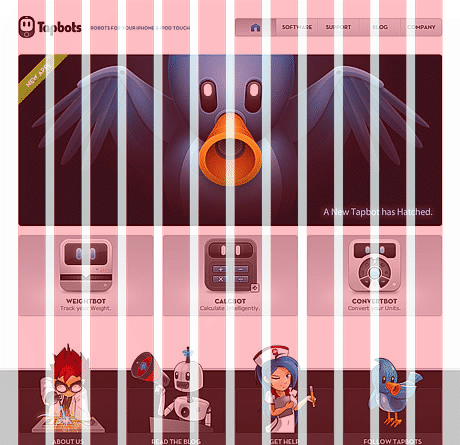 When you're designing without a grid, you're designing your website sorta like Stevie Wonder driving a car.
In that respect, Headway helps you become a better web designer.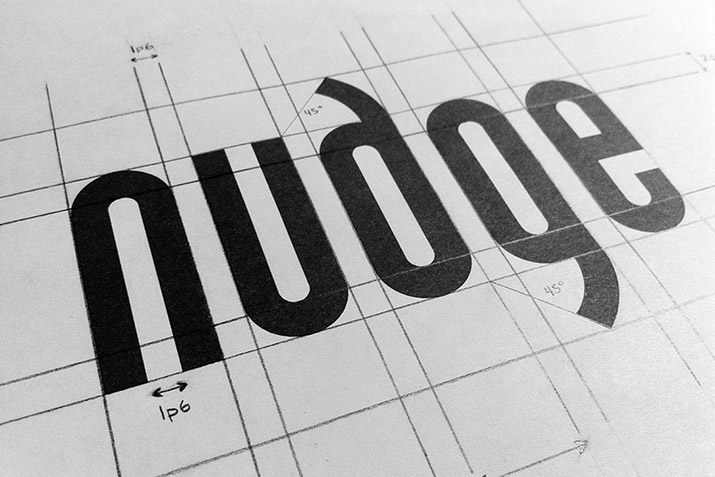 Pssst: There are some more good examples of grids used in logo designs on this Pinterest board, in case you're interested:)
Yes. Grids truly are the invisible, secret art of good graphic design. You just don't see the grids in the designs you encounter every day, but trust me: the grids are there, behind most of what you see.
Better grids in Headway 4
In Headway 3 you designed your layouts in the Grid Editor (now called the Layout Editor) by placing wireframes on the grid canvas. That's cool, but it suffered from the same issue as the Divi theme. You're designing in one place, previewing in another. One tab for each. Lots of switching between browser tabs, refreshing/reloading your site to see the changes you've made. It's a time-waster and a more abstract than intuitive experience than it needs to be.
To be fair, Headway 3 did a little better than Divi, since only the Grid/Layout Editor was wireframe-based. The Design Editor (used for styling the site) did indeed have a real-time preview. Still, that approach seemed somewhat archaic after the amazing Beaver Builder hit the scene. In Beaver Builder you're designing directly on the page itself.
Lo and behold! In Headway 4.0 the Grid/Layout Editor is no longer wireframe-based. It now shows you your page, as it looks. Images and all.
It has taken Clay Griffiths and the rest of the Headway Themes team a lot of work to pull this off as well as they have. Bravo!
Position layout elements. Precisely
Speaking of the Grid/Layout Editor: in Headway 4, layout blocks can now be positioned precisely – vertically. Vertical positioning was controlled by margin and padding in Headway 3. There's nothing wrong with that – it's the way HTML flows by default – but it was something lots of beginners, new to web design, struggled a bit with in Headway 3. Headway 4 alleviates that stumbling block, making it more intuitive to design your website.
Guides for vertical and horizontal alignment
To further help you design with precision, there are now guides for horizontal and vertical alignment. This makes it easier to place (and center) page elements (aka blocks) in relation to other elements on the page.
You may know this feature from graphic design applications like Sketch, OmniGraffle, Curio, Photoshop, Illustrator, InDesign, et al.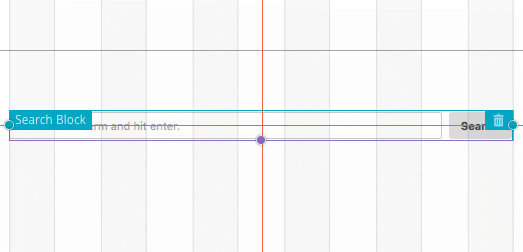 Powerful new taxonomy-filtering in Query Filters
If you're new to Headway, you may be scratching your head, wondering "what da heck's a query filter?"
With the Query Filter in Headway, you can do powerful stuff that otherwise requires programming / PHP code. Query Filters were extremely powerful and handy already in Headway 3 – and in Headway 4.0 they're even more powerful!
Querying posts in WordPress lets a WordPress theme request, filter and display which posts are shown, f.e. on your blog index page (on most websites located at yourdomain.com/blog) or the front page – which may be featuring only a selection of your most popular blog posts.
Another good example, is having a row with multiple (let's say 3) columns on your front page, featuring blog posts from your three main categories, respectively. Orderly and helpful to your visitors, rather than a single, wide, all-jumbled-up column with blog posts from all categories mixed together.
Anyway, the Query Filter in Headway 3 was a great way for users to do powerful query-wizardry, without writing a single line of code. Power at your fingertips, and a huge time-saving feature:

Headway 4 beefs up the Query Filter even more. I'm almost wondering whether Grant and Clay have been covertly feeding Headway some anabolic steroids for performance enhancement?? I'm not sure whether WordPress.org or Automattic have rules and regulations in place for WordPress themes roiding? It's a cause for concern, 'cause Headway 4 sure is a query-filtering, query-demolishing beast. It's the Alistair Overeem of WP themes… !
Yup, you can now use term operators, like AND and OR to further narrow down which blog posts should be displayed. Insanely powerful!
CSS & WYSIWYG Styling in the Design Editor
Headway 3 was already impressive in its ability to style everything down to the finest details. Other WordPress theme frameworks usually stop at things like font-size, colors – and margins, if you're lucky. Headway 3.0 took a different, more complete approach, letting you style each Headway block extensively – margins, padding, letter-spacing, line-heights, box-shadow, text-shadow… you name it – Headway's got your six!
The Design Editor in Headway 4.0 takes that flexibility even further. Now the Design Editor is no longer limited to styling Headway's own, native blocks (Headway "blocks" are the elements you build up your page with, btw) – nah… how 'bout styling everything on your pages? Even stuff from third party plugins? Possible, now, in Headway 4. Voila!
If you think about it, this has essentially turned Headway into a full-fledged CSS-editor. Impressive!
A new Display design option
Making the Design Editor even more "insanely" complete, is the addition of a new Display section among the design options. It lets you control floats! I don't think we can get a more detailed CSS editor embedded inside a WordPress theme, than this. Wow! Granular? That's not even close to describing the amount of power Headway gives you – and yes: Headway really does deliver, when it comes to code-free web design.
Oh, another thing: notice how the design controls are grayed out, with only the customized ones standing out. At first I thought "Oh-mi-gawd! Why oh why have they made the design controls so low contrast?!" I then realized it was, of course, by design. Good idea! Proper use of low-contrast in a UI.
Elegant!
And to top it all off, everything you do in the Design Editor is now written to Headway's Live CSS Editor, as regular CSS. Editing the CSS will also be reflected in the Visual/Design Editor. This makes Headway even better to both CSS-experienced users as well as CSS-beginners who'd like to learn CSS, with some hand-holding along the way. Headway can be a great learning tool when it comes to learning the foundation of web design!
That said, I'm not personally so sure I want all that CSS from the Design Editor clogging up my custom CSS. I do enjoy writing and editing raw CSS, but I'm also the dude who loves managed libraries in software. I don't have a need to see my .mp3 music files. So I let iTunes manage my music library / iTunes music folder. Likewise, I've let Apple Aperture, Apple Photos and Capture One manage my photo libraries and catalog, respectively. I'm also a big fan of iOS being folder-less. I'm far too messy to have any hope of ever creating a properly organized folder structure on my iPhone (and MacBook Pro for that matter) – so why not let the system manage it for me?
Same's true when it comes to Headway. I've often preferred using the graphical controls / design options in Headway, keeping my custom CSS to the minimum. It's so easy to remember where I've styled this and that, that way. Perhaps it's because I'm a "visual person". How about you? Do you want your Headway-generated CSS visible in the Custom CSS editor?
Hmmm… Sitting here thinking about it, I realized that since Headway 4 can now style every element on the page, I may not need much, if any, custom CSS any longer anyway… Makes sense? I mean, it'll all be editable via the Design Editor regardless. So in a way, I can now work even more without writing and editing "real CSS" – whenever I want to.
What do you think about this approach by Headway?
Other noteworthy features and improvements
Wrapper Presets
A helpful new feature, especially for beginners new to Headway: instead of figuring out how to create your desired page layout, with the header (navigation and logo placement) you want – simply have Headway do the work for you:)
One caveat though: the presets are 24-column grids. If you, like me, prefer f.e. 12 or 16 column grids: you're out of luck. However, if you do have such aficionado tendencies: you're likely not a beginner and as such won't use the preset layouts much anywho. And if you are a beginner, you may not care whether your grid is 12, 16, 24 or some other arbitrary number of columns.
Personally, I'm a big proponent of grids with 12 columns and less. I've discussed this with Headway Themes a long time ago. Headway 3.0 was originally launched with 24 columns as the only option – a stance I was swift at challenging – which soon resulted in a wonderful update, offering the choice of using your personal choice of grid columns (from 6 to 24). Great.
Below is a short video from my Headway Hero online course, explaining why fewer grid columns is a wiser choice:
By the way: that video was uploaded to the brand new, fresh WebMatros YouTube-channel! It's so new and fresh, that it still smells of the leather-spray they use in rental-cars ;0)
Just out of the box – I'm still havin' a major blast poppin' the bubble-wrap – much to the chagrin of Muffin, my dog. Poor little soul… I'm a happy soul though… poppin' bubble wrap :o)
Anyway – feel free to subscriber!
=)
Thank you ♥ ♥ ♥
After you've subscribed, come back to the blog post for the remaining part – it's gonna be feisty! Really.
Tablet and Smartphone previews
See your site as it would look on a smartphone or tablet. Note that it's just a preview – you're not creating media queries. Perhaps that's coming in Headway 5? Still, Headway does have quite flexible responsive design features, and if you turn to those, you'll of course be able to make good use of these two new preview modes.
Hover-styling for ALL elements (not just links)
In true Headway-spirit, always striving for more granularity and control over even the tiniest details, Headway 4 lets you style the hover elements of everything – not just links and buttons. These Headway Themes guys mean business!
A new Google Maps block
There's a new Maps block, for easy creation of Google Maps, with multiple pins even. If you're organizing a physical event, or have a brick'n'mortar store, or a client who has, it's a nifty lil' block to have in your arsenal.
Oh, speaking of Headway blocks: the blocks you don't intend to use, can be disabled in Headway's settings.
…
Hmmmmm… What else is new in Headway 4?
Lemme see, lemme see…
Hmmm…
Long review already…
You' gettin' hungry, by the way?
Want a burger?
What's on the menu? Hamburger!
Finally you can get yourself a hamburger in Headway. You don't have to go to the nearest McD or Burger King for that (haha – I'm so funner than Joe Rogan).
Seriously speaking, a responsive menu, aka a "hamburger menu" by some, has been a much requested feature during the last two years. Personally, I can't fathom why Headway Themes hasn't prioritized giving Headway 3 users a darn hamburger menu a looong time ago, rather than spend over a year getting Headway 4.0 out the door?
Not that I'm ungrateful for Headway 4 – but sometimes (often, in my book) evolutionary, continuous improvement beats a revolutionary, constantly changing foundation.
What good is a new feature if it's wrapped in a buggy product?
NOTE: I'm saying so in general, and not specifically about Headway. However, truth be told: I've often wished Headway Themes would focus more of their development efforts on getting Headway 100% bug-free, rather than overhauling the UI, something they've done throughout version 3's lifetime.
Now, I know the Headway Themes developers aren't resting on their laurels, too lazy to fix bugs for increased stability. I do know that.
The problem is that new features and large UI changes will inevitably introduce new bugs. That's quite a given when it comes to software development, be it Headway or any other product. Which is why I've often wished for an extended Headway theme "feature freeze" period (well… apart from that hamburger menu…)
In essence:
Turn up the simplicity! The world is abound (overflowing!) with complexity. The world at large wants simpler solutions, not more options.
What I don't like, or (still) miss, in Headway 4
Above I've ranted liked a spoiled child about new features being introduced. But now, I'll talk a little about features I still miss seeing in Headway. Some of them has been on my wishlist for a long time.
A Find/Search feature for the Styles & Navigator views
I'd welcome a built-in search function in the Styles & Navigator views as well as the Custom/Live CSS Editor. Else it's hard to find what you're looking for. A native search function beats using your browser's Find function and could even allow live filtering, narrowing down the results, as you type.
A content builder – aka a page builder
I'd love a content builder, aka a page builder, that in a Divi-like fashion would allow non-technical users (aka clients) to layout their posts and pages. Not the whole page or site layout, just the CONTENT area of a given page or post. Leaving the overall site design and layout untouched. Now THAT would be awezoomtastic!
I have no high hopes for that to happen though. Please see below:
On March 23rd, 2016, David Venter commented the following on the Headway Themes blog:
This is amazing! I'm Looking forward to the release! However, I was hoping to see some more blocks for things like tabs, accordions, blurbs, etc. And then of course, better pre-styling options for menus and mobile menus. And how about a content page builder; using headway as a page content editor instead of the WordPress wysiwyg? Please consider it.
… to which Jamie from Headway Themes replied:
We're glad you like what you've seen so far! We have much more planned for Headway 4 but it can't all be in the initial release. We're working on several new blocks in addition to the new map block. We are working on at least one additional option for a mobile navigation. A content page builder is not something that I see ever being built-in to Headway but you never know 🙂

Huh? Why the hell not?? Scuse me my French there, but do these guys realize that:
many of their customers are "regular" aka non-techy users, who are easily (and often) intimidated by Headway's all-too-powerful Visual Editor.
those Headway Themes customers who are not regular business owners who just wanna create a website, are web designers – you know, the kind of people who has… CLIENTS… like the ones above: regular users. I've never come across a Headway-using web designer who said: "yo Oliver… the first thing I do when I've designed a website for a client… is give them the keys to the kingdom, aka let them use the Visual Editor… all clients find it so easy to use… and they never mess anything up… ever… honestly… ahem…" … Nope. I've never heard that from anyone. And if I did, their nose would be growing longer and longer as we spoke.
Beaver Builder and the Divi theme are super-strong contenders, both with meteoric momentum. Why's that? Largely due to their usability, and content builder / page builder approach. Those regular users / website owners above, they want simplicity in combination with the ability (aka empowerment) to create their own page layouts, easily.
C'mon Headway Themes… you should be hyper-aware of the above three major factors at play here.
Where's the animation?
My eyes must be failing me… No matter where I look, no matter where I direct my gaze, do I see any indication of viewport animation in Headway 4.
Beaver Builder has it. Divi has it. Why not Headway??
If you're not sure what I mean by viewport animation, it's the stuff that makes page elements come into view, either by sliding, fading – or a combination of both – as you scroll down the page. Sexy, and if not overdone; it can spice up the user experience significantly.
No featured images as wrapper background images?
I remember suggesting this to Clay Griffiths (Headway lead programmer) around two years ago, and as late as the other day, while helping my client with her Headway website, we could use exactly that feature.
Using the posts featured image as background image for the header wrapper, would be such a cool feature to have. I remember doing that 4-5 years ago, when I was still coding my WordPress themes from scratch. It's an easy thing to do, code-wise, so I wonder why so few themes, Headway included, has that features? Weird.
Lastly, my final gripe with Headway 4:
Still no unified Visual Editor in sight?
I had been hoping to see Headway 4 unite the two, distinct modes of the Visual Editor, namely the Grid/Layout Editor, and the Design Editor.
Why it's such a big challenge to combine these two views into one, unified, cohesive view – is beyond me. It's so redundant, so ambigious… to have these two modes to switch between. It's like flipping a coin, over and over and over.
Headway 4.0 being yet another major UI redesign (Headway 3.6 was also a UI redesign) still with a multiple personality disordered Visual Editor… is just disappointing and… "un-understandable" … it's incomprehensible to me.
The reason I'm ranting the way I am about this, is that I see Headway as a product with such huge promise and potential. What's holding it back, in my opinion, is the complexity – and constantly changing UI and codebase. The latter makes it difficult for me and other screencasters / online course creators, to support the ecosystem, by helping create solid training tutorials. And it makes it cumbersome and frustrating to be a third party developer of Headway extensions, since so many things are changing under the hood, so frequently.
I get the rationale, I do. It's because the Headway Themes guys continuously finds better ways to do things. And then they wanna implement that, and does so, right away.
If WordPress (as a platform) had done so, it would never have grown to the popularity it has. WordPress is full of legacy code, to ensure backwards compatibility. I've seen other open source projects (like Textpattern) die, because some nerdy developers wanted to make it fully MVC / OOP, requiring a total rewrite. In the process, the ecosystem dies, as third party extensions become incompatible, and users don't know where to look for documentation and training tutorials.
"What's MVC / OOP?" some of you may ask. Well, it's the wettest of wet code dreams for some developers. But honestly: software is to be used, by real users. It's not a masturbatory object to satisfy the developer's wild'n'wet dreams.
Yes, performance gains are welcome. But in the end, it's about user-friendliness, stability, and overall user satisfaction – and wide user adoption. An ecosystem that lives, thrives and evolves. That's all made impossible by constant changes to the foundation. Look at how PageLines have messed up their business with their revolutionary, well-intended but poorly executed DMS (Design Management System) killing (abandoning) their previously quite popular Platform theme in the process. And now, they've apparantly killed DMS, to instead do something new, again. All the while alienating their user base. I know I personally will never, ever, touch or recommend a PageLines product again.
If you're still unfamiliar with what makes Headway such a cool and valuable web design tool – check out my Headway 3 review.
And if you'd like to front row seat to the intricacies of Headway 4.0, check out the fabulous and lovely London-lady Diane Laidlaw's Headway 4.0 Walkthrough video in fullscreen, right here:
Headway 4 – Verdict and Conclusion
I know I've been a bit rough on Headway in this review. All's been said with the best of intentions for everyone. I wan't you to be informed honestly and well, so you can make the right choice when building your next website. And I want Headway Themes to thrive as a business, ecosystem and community, for the welfare of all current – and future – Headway users.
If I had to pick one word that describes Headway 4 – it would be: POWERFUL.
If I had to pick two words… I'd say… Impossible. Not that Headway is impossible, but I can't pick only one additional word, as that word would be FLEXIBLE – and in the context of Headway, the word FLEXIBLE comes with another word attached to it, and that word is: COMPLEX. So FLEXIBLE and COMPLEX would have to share spot #2 on my lil' word-connotation list for Headway 4.0.
For the last couple of years, I've wished Headway Themes would make a Headway Lite version. It would take the world by storm. I had hoped they would take Headway 4.0 in the direction of LESS… vs MORE. Take a stance, make some choices; kill the least used features. Or at the very least, read up on the subject of information architecture and visual hierarchy in UI design. Not all features and user options deserve equal weight, in the visual hierarchy. Such thinking can dramatically simplify a user interface.
I'm sharing the above from my perspective of having created a hugely popular Headway Hero online course, as well as teaching Headway 101 as a consultant and speaking a Headway talk at WordCamp Denmark. It's frustrating to hear the same user questions and wishes from members and clients, again and again – year after year now – yet still, it feels like Headway is being taken in a direction that isn't directly addressing those frustrations and wishes.
Should YOU use Headway?
Despite my occasional roughness throughout this review, I'm still somewhat fond of Headway – and see it as one of the world's best WordPress themes available. But with Beaver Builder in my arsenal, I frankly can't say Headway is my #1 personal and professional choice, anno 2016. Neither can I say it's my #1 recommendation to every WordPress web designer, online marketer or business owner in need of a custom, unique, beautiful website.
Anyway… is Headway right for you?
Headway 4 is a good, obvious choice for:
graphic designers who also do web design.
highly detail-oriented people who value pixel-perfect design.
web designers who prefer visual tools, rather than coding.
people wanting to learn web design, with a soft entry, coding-wise.
WordPress users frustrated with lacking options and limited possibilities in previously used WordPress themes. Headway will deliver!
However, if you're a "regular" business owner who simply wants to build and design your own website, I highly recommend Beaver Builder. Get the Beaver Builder plugin AND their Beaver Builder theme. It's a winning combo for me and many other users. You get both when you get the Beaver Builder Pro package.
PS: steer clear of the Divi theme. Read why in my Divi review. You can also read how Divi compares to Beaver Builder – and which theme is fastest!
Questions? Comments? Please don't hesitate! Ask freely and share your voice in the comments below!