In this factful (and tactful) in-depth Elementor Pro review, I'll first assess the free Elementor plugin, followed by the Elementor Pro plugin: what extra features will it give you? Is Elementor Pro worth it?
Let's get on with it – let's cut right to the cheese!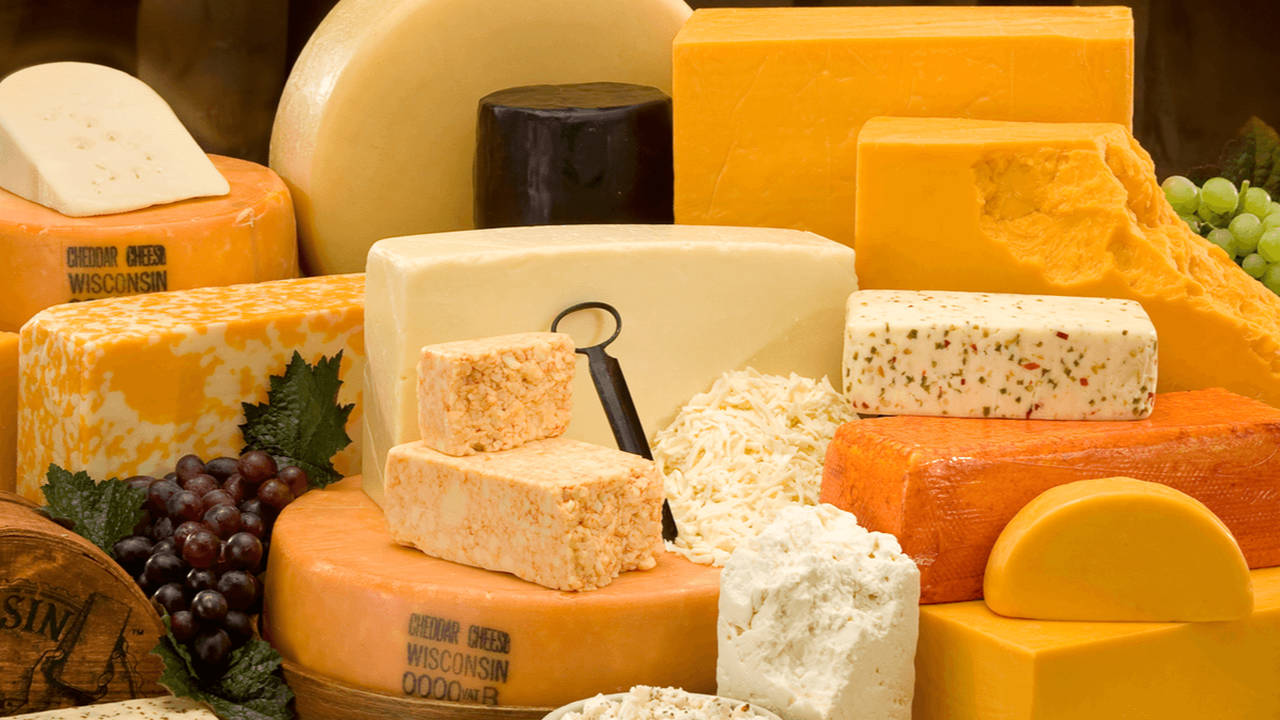 Oh! Oops… Sowwyyyyyy, my bad… I meant chase… Let's cut to the chase:
Elementor chasing Divi Builder
As you could read in my recent Elementor page builder post, it's a WordPress page builder on a mission! A mission to overtake the throne from the mighty Divi Builder.
Indeed: Elementor is growing. Fast!
Yet, how good is Elementor vs Beaver Builder – and vs Thrive Architect (f.k.a. Thrive Content Builder)? And how does Elementor stack up vs Divi Builder?
That (and more) is what this Elementor Pro review will reveal, to help you confidently choose the best WordPress page builder – for you and your needs.
What Elementor is (and why it matters)
Elementor is a WordPress page builder plugin that'll take you far beyond the layout-capabilities of WordPress' standard editor.
Many website owners consider page builders essential, nowadays. Beautifully organized content, in rows and columns, with crisp icons, testimonials, animations, etc – has become the norm. It'll help your website stand out and be more welcoming to your website visitors.
Do I need a theme with elementor?
Yes, Elementor being a WordPress plugin, it still needs a theme. However, there's now Hello – an official, light-weight Elementor theme. Also check out this comprehensive comparison of the best themes for Elementor, Beaver Builder and alternative top page builders.
With Elementor's built-in theme builder, it can actually control many areas of your site traditionally controlled via the theme – like f.e. headers and footers. Here's an Elementor theme builder review – even comparing it vs Beaver Themer – the Beaver Builder theme builder (reviewed here).
What's Elementor Pro then?
Elementor Pro is the fully optional premium (paid) plugin, that extends the functionality of the free Elementor plugin.
Do you need the Elementor Pro plugin?
The free version of Elementor won't cripple you in any way. Whether you'll need the Pro plugin depends on your needs. We'll look more into that below, so you can make the right choice for your website. This is an Elementor review after all – it would be a poor review if it didn't make it easier for you to choose between the various alternatives:)
And I promise you: I will make it easier for you to choose the right page builder. Each has its own pros and cons depending on your needs. By reading this review, it is my sincere, heartful hope, it'll help you choose the right page builder for you. It's one of my greatest joys in life: helping people choose the optimal solution.
Truth be told: I myself can often have a hard time choosing between different alternatives. I guess that's why I'm so thorough when I assess them! That's to your benefit then:)
Cheers – let's get on with the review, shall we?
=)
Choose your page builder wisely!
Carefully choosing a WordPress page builder is a an important decision for any website owner, and one that shouldn't be taken lightly. You'll use a page builder a lot – and on more and more pages of your site(s). You'll invest lots of time and energy in it, and do your work faster and faster, the better you get to know your page builder of choice.
As a professional web designer, my #1 advice for you is this:
Limit your WordPress page builder choice to one of the big players:
Beaver Builder
Elementor
Thrive Architect
(Divi Builder)
Those four have proven their viability and staying power. They're the ones likely to still be around in a few years.
Yes: there are countless other WordPress page builders out there. But will they be around, long-term?
As an example, I had planned a review of the Tailor page builder plugin, but a few weeks ago, it was discontinued. According to the developers due to Gutenberg and competition from "some really big players around like Elementor, Divi, Beaver Builder & others which is going to be hard to compete with…"
There's talk of a fork, or someone officially taking over development of the Tailor plugin, but such a situation will still be too uncertain to build your website's future upon, for the foreseeable future. A new development-team will first have to prove their ability to drive the project forward in a meaningful, momentous way.
Case in point: the developers who've now given up on the Tailor page builder, took over the project from… another developer, who also gave up 🙂
Anyway:
Beaver Builder
Elementor
Thrive Architect
(Divi Builder)
Those are "the big four". 3 of them are of interest and worth your consideration – note the parentheses around Divi Builder!
Why is Divi Builder in a parenthesis?
Divi Builder is on the list because it's currently the world's most popular WordPress page builder (although Elementor is breathing down its neck). The reason it's in parentheses however, is because I can't recommend it due to its severe shortcode shortcoming which disqualifies it against the remaining three, much better alternatives.
I'll get back to how Elementor compares vs Beaver Builder and Thrive Architect, later in this review.
For now, let's look at the free version of Elementor vs the Pro version.
What Elementor will give you – for free
The free version of Elementor is a popular plugin on WordPress.org – and understandably so. It packs a huge punch, despite being free.
Here's what Beaver Builder vs Elementor offer, in their free versions:
Free Beaver Builder modules:
– Columns (of course)
– Audio
– HTML
– Photo
– Text Editor
– Video
– Sidebar
– WordPress Widgets
Free Elementor modules:
– Columns (of course)
– Heading
– Image
– Text Editor
– Video
– Button
– Divider
– Spacer
– Google Maps
– Icon
– Icon List
– Icon Box
– Image Box
– Image Gallery
– Image Carousel
– Counter
– Progress Bar
– Testimonial
– Tabs
– Accordion
– Toggle
– Social Icons
– Alert
– SoundCloud
– Shortcode
– HTML
– Menu Anchor
– Sidebar
– WordPress Widgets
Impressive Elementor-list vs Beaver Builder's.
Safe to say, feature-wise the free version of Elementor beats Beaver Builder, hands down.
That said, writing this, Beaver Builder has 400,000+ active installations (reported by WordPress.org) whereas Elementor is "only" in use on 300,000+ WordPress sites. Amazing stats for both page builders nevertheless!
Thrive Architect doesn't have a free version, so comparable stats for it are hard to come by.
If you're on a limited budget – or have simple website needs – the choice is simple: go with the free version of Elementor. It will serve you well.
You can always seamlessly upgrade to Elementor Pro at a later date. All your work done in "Elementor Free" will carry over to Elementor Pro, automatically.
Should you choose to "go Pro" at some point, or even right now from the start – a new question will soon emerge:
How does Elementor Pro stack up vs Beaver Builder – and Thrive Architect?
To answer that, let's first look at the pricing of each competitor. Which one will give you most "Pro bang" for your buck?
Elementor Pro pricing vs the competition
Elementor Pro is the paid, premium upgrade to the basic, free Elementor plugin. At the time of writing this, Elementor Pro's pricing goes like this:
A 1-site licence is $49.
A 3-site license is $99.
An unlimited license is $199.
Pricing-wise, Elementor Pro beats both Beaver Builder and Thrive Architect, IF you only have a single website. Here's why:
Elementor Pro costs $49 for a 1-site license. That's the lowest price of admission among any of the top WordPress page builders.
Beaver Builder "only" offers *unlimited site* options. Here's why.
That's not the whole story though.
Beaver Builder's entry-level plan is $99 – BUT will let you use Beaver on an unlimited number of sites. For those same $99 you can only use Elementor on 3 sites. To get unlimited Elementor sites, you'll have to pay twice that of Beaver Builder: $199.
Thrive Architect costs
$67 for a single-site license,
$97 for a 5-license pack, and
$147 for a 15-site license pack.
What's cool about Thrive Themes' pricing is that you get free plugin updates forever. Only support is limited to one year. That's a HUGE plus for Thrive Architect.
And if you do need support, it's simply a matter of renewing your license, and you'll be helped out by the attentive Thrives Themes support team.
Alternatively, you can get Thrive Architect as part of the comprehensive Thrive Membership package, which includes all their marketing- and conversion-focused themes and plugins. I'm generally not a subscription-fan myself, yet I've actually found good value in Thrive Themes' membership deal!
At the very least, it's a good way to sample all their products for a few months. Give it a try if you have one or more websites and want to sell and convert more. I know that sounds cheesy, but they really are unique and effective marketing plugins!
Plugins like Thrive Leads and Thrive Quiz Builder are seriously powerful tools you deserve to have in your website marketing arsenal (and Thrive Architect is a great WordPress page builder too!)
Either way, pricing for Elementor Pro is fair. But is it worth it?
Let's see.
Is Elementor Pro worth it?
Despite the free Elementor plugin's extensive feature-list, Pro adds even more. Here's what it will add to your web design arsenal:
Posts
Portfolio
Slides
Forms
Login
Nav Menu
Animated Headline
Price List
Price Table
Flip Box
Media Carousel
Testimonial Carousel
Countdown
Share Buttons
Search Form
Blockquote
Facebook Button
Facebook Comments
Facebook Embed
Facebook Page
Templates
Woo Products
Woo Add-to-Cart
Woo Elements
Woo Categories
Don't underestimate that first one, Posts. It lets you create custom queries, pulling posts from the database, based on your specific criteria. You may f.e. want only posts from a certain category displayed. Among many other possibilities, this makes magazine-style layouts easy to do.
It's quite a list! Adding to the already impressive list of the free Elementor version. And by the time you read this, they may have added even more features! Ben and his team update Elementor relentlessly. Like the British special forces unit SAS clears a building: with Speed, Aggression, and Surprise;)
When comparing with Beaver Builder and Thrive Architect, Elementor's large list of modules may lead you to believe it has more features than Beaver Builder and Thrive Architect. That's not always the case, though.
In Beaver Builder for instance, there's only a single WooCommerce module, which may not seem like much, compared to Elementor Pro's four WooCommerce modules.
However, Beaver Builder's WooCommerce module has all the WooCommerce-features of Elementor + a few more:
Single Product
Product Page
Multiple Products
"Add to Cart" button
Categories
Cart
Checkout
Order Tracking
My Account
As you can see above: Beaver Builder's WooCommerce support is quite comprehensive.
This can also be seen when comparing other modules, Beaver Builder vs Elementor: Beaver Builder may have fewer modules, yet pack surprising power inside each module.
Still, both approaches are fine, either page builder will help you get the job done.
A few standout features of Elementor
Below I'll be highlighting a few areas where Elementor excels. Enjoy:)
Unleash your inner animator: Elementor will get you animated
Elementor offers, by far, the largest choice of animation-styles. Beaver Builder has fewer. If you're into all-singin' all-dancin' websites that move – like a kindergarten full of kids with ADHD – Elementor will deliver the goods:)
Furthermore, in Beaver Builder I didn't get a live preview of my animation.
Thrive Architect does have a thing Elementor (and Beaver Builder) doesn't: it'll let you animate elements not only when they come into view (as the user scrolls), but also when the user hovers an element.
Still: Elementor OWNS animation. No contest.
Built-in landing page template
You can use Elementor with any standard WordPress theme. That's true for most page builders.
However, to make things easy for you, and make sure you have a blank canvas page template to work with, the Elementor plugin makes a special page template available in your WordPress page editor's Page Attributes box: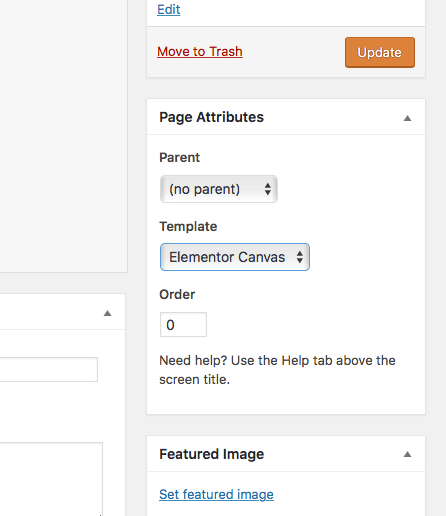 The name of the template is fitting. Using it gave me exactly that: a blank canvas.
Such a full-width landing page template is a good thing to have, and something Beaver Builder and Thrive Architect should learn from, since not all WordPress themes has a blank, full-width landing page template built-in, which you'll likely want when using a page builder.
Elementor's Global Widget
Elementor's Global Widget is a nice idea. It lets you use Elementor-generated content/layouts, in a widget you can place f.e. in your blog's sidebar. Handy feature to have!
Note: the Global Widget is exclusively part of Elementor Pro.
Elementor supports Mailchimp Groups
This feature really isn't an "Elementor Exclusive" since both Beaver Builder and Thrive Architect also support it – yet it is worth pointing out that all three page builders support Mailchimp Groups – aka: the ONLY correct way to use Mailchimp. Multiple lists are a big no-no and no-go in Mailchimp! Use groups, if you're using Mailchimp.
Content longevity – Elementor respects your content
Another thing Elementor does, but its competitors Beaver Builder and Thrive Architect equally does – but Divi Builder doesn't – is leave your content intact, should you stop using the page builder plugin. Unlike Divi Builder, which always leaves your content veiled in a soup of shortcodes – all wrapped up like a Japanese kinbaku practitioner. Very bad indeed.
Rest assured: Elementor won't present you with that problem, should you ever wish to switch – or stop using a page builder altogether (though I find that hard to imagine: it would feel like a giant step backwards, wouldn't it?)
Anything not to like about Elementor?
I honestly haven't been able to find much, if anything, bad to say about Elementor. I can only come up with two caveats:
Elementor could feel more… like Beaver Builder:)
My first caveat is minor, subjective, and perhaps vain: for me (from a graphic design perspective) Elementor feels… cheaper… less refined… not as elegant as Beaver Builder. Strictly visually speaking. Technically they both work great.
To put it in computer-terminology: Beaver Builder feels like macOS – while Elementor feels more like Ubuntu – not a bad or ugly Linux distro at all. In many ways it's as spiffy as macOS (and in certain aspects even better). Still, overall, it's not as refined nor elegant.
Compared to Thrive Architect however, I'd say Elementor feels slightly more refined, visually. But if we put "form over function" – Thrive Architect functionally has a slight edge over Elementor. Thrive Architect is pragmatic, powerful, and fast to work with. Very hands-on.
The only remaining "bad" thing I can come up with, is this:
Elementor has no support for custom icon sets?
At present, Elementor doesn't support custom icon sets. Whether that's an important or minor decision factor is up to you. For me, it's a deal breaker, since both Thrive Architect and Beaver Builder supports custom icon sets. I have a specific, carefully chosen icon set that's an integrated part of WebMatros' visual identity / brand. Hence wish to use it consistently across presentations, videos, images, social media, and of course: on my website.
That said, Elementor's icon feature is sweet: it lets you choose whether you want your icons solo (without a background) or on a rounded – or square – background. Very neat and easy to use.
Here's hoping the Elementor team will soon make use of custom icon sets a reality. Keep an eye on their blog! All new features are announced there.
Elementor vs the competition
Although I've already compared multiple aspects of Elementor vs Thrive Architect and Beaver Builder, I'll add a bit more perspective below, to help you ultimately choose the best page builder for you.
Elementor vs Beaver Builder
Full disclosure: I'm a long-time fan of Beaver Builder. Choosing between Elementor and Beaver Builder is tough, though… Both are really really good!
No inline text-editing in Beaver Builder??
This isn't a huge deal, but Beaver Builder doesn't have inline text-editing – not even in Beaver Builder 2.0.
In plain English, it means you're not editing your texts directly on the page in Beaver Builder, but in a text editor positioned next to your page.
Thrive Architect has had inline text-editing for years, Elementor got it recently, and Divi Builder has it too. C'mon Beaver! You can do it!
Read more about Elementor's inline text-editing here »
Beaver Builder and Elementor lets you publish when ready
Beaver Builder has a cool feature that lets you save changes as draft – and publish them when you're ready. Elementor has that ability as well, but Thrive Architect doesn't. In Thrive Architect hitting "Save" = publish. Beaver Builder and Elementor wins that one.
Beaver Themer makes Beaver Builder invincible!
With Elementor, do I Still Need a Theme? Yes. Think of it like this: a theme is like the frame of the picture, and Elementor is the tool to paint the picture inside the frame. You still need a theme to design a nice header and footer.
https://docs.elementor.com/article/120-with-elementor-do-i-still-need-a-theme (Last updated on February 13, 2017)
That's the way WordPress page builders work, and should work.
On the other hand, with the powerful Beaver Themer add-on for Beaver Builder, you can customize your header and footer with Beaver Builder. Just make sure your theme is supported. In addition to letting you customize your headers and footers, Beaver Themer will also let you do lots of other cool stuff, like f.e. customizing your archive, category, and tag pages/templates, etc.
Overall, Beaver Builder + Beaver Themer is one of the – if not the – most powerful web design packages available for WordPress. If you want power and flexibility: you owe it to yourself to check it out.
And be sure to read my full Beaver Themer review here »
Elementor vs Thrive Architect
I'll have a lot more to say about Thrive Architect vs Elementor in an upcoming blog post I'm working on. It'll be quite comprehensive and deep! I've been spending a LOT of time with both Elementor and Thrive Architect (and Beaver Builder for that matter) during the past two months. Keep your eyes on the WebMatros blog in the coming weeks!
For now, let me say that both choices are fine. Choosing between the two, I'd say pick Elementor Pro, unless you wanna use some of Thrive Themes' amazingly powerful marketing plugins (if you haven't looked into them yet, do so!)
In that case I'd pick Thrive Architect, since its the page builder you'll be using in other Thrive Themes' products, like f.e. Thrive Leads, when you're designing your opt-in forms.
Becoming familiar and proficient with one page builder will make you much faster at your work. So in that case: choose Thrive Architect + Thrive Themes' remaining WordPress marketing plugins (all available separately – or as part of their membership which (even to a subscription-avoidant guy like me) is quite a deal steal.
Elementor vs Divi Builder
Elementor vs Divi Builder = an easy win for Elementor. It's like watching Conor McGregor vs Jose Aldo (knocked out in 13 seconds).
Elementor vs Visual Composer
Ya kiddin' me? Elementor sweeps the floor with "good" ol' Visual Composer, which wasn't ever particularly good. It was just one of the first page builders available.
Verdict of this Elementor Pro Review
Is Elementor the best page builder? Hmm… Let's see…
When assessing user experience / usability of a web design tool, I sometimes ask myself a question like: which page builder would my mom understand?
That's a good question – and a hard test! I love my mom, but she ain't the techy type, that's for sure:)
By a small margin, I'd say Beaver Builder would be the easiest to adopt and use, for her, and other non-techy users.
Is Elementor Pro worth it?
So… Is Elementor Pro worth it – for you? Whether you need the Pro version of Elementor, or can accomplish your goals with the free version, depends on your needs. Elementor is certainly capable no matter which version you're using. It's refreshing to see such a useful free version. Sometimes "free" means crippled and limited to the degree where it isn't capable enough to accomplish any task. That's fortunately not the case with Elementor. From that perspective, Elementor is a lil' gem – a gift to the WordPress-world.
I'd certainly go Pro myself. You deserve the best tools to work with on your website. Treat yourself with the best you can get – don't limit yourself to save a fifty dollar bill.
There's a 30 Day Money Back Guarantee, so there's really zero risk in trying out Elementor Pro for yourself.
Questions? You're welcome! Ask them in the comments below!
I'm also curious: which page builder are you using – and why?